We are a family owned business based in Texas!
Stella is a bulldog that has inspired many and shown us what it means to follow your dreams and determination. She overcame swimmer puppy syndrome and now enjoys life to the fullest! 
Stella's Shabby Boutique is a unique boutique offering trendy & unique items. Casual Wear, Personalized Gift Items, Home Decor & Tumblers and of course Dog Items for the busy humans that would rather spend less time in a store and more time living their life to the fullest! Whether that is spending time with those they love or doing things they love to do, just like Stella does!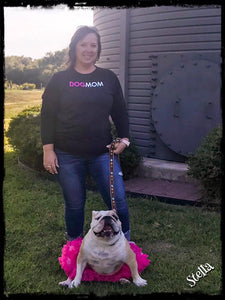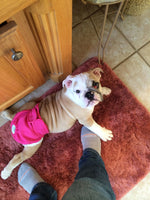 Stella's Story
Stella was born in Indiana on October 13, 2013, and she was very loved by her breeder who wanted to get her help and she had been told by a vet to put her down and she would have no quality of life.
Read More